My Ukulele Store
​
​Besides from playing and teaching I also run a ukulele store here in Sunnybank, Brisbane, Australia
​We offer a wide range of ukuleles and uke related products in store or online. We also ship worldwide.
I personally have owned and played just about every ukulele brand in the world from entry level ukes all the way up to high end hand-made customs. Through this, I have gained a very clear picture of what ukes are good and what is not. As a result of this journey into the uke world we now have what I believe the best ukes for sale within each of the levels from entry, intermediate, and high end professional quality instruments.
​
Below is a list of some of the brands we sell
Ukes
- Barron River, Kanilea, Pono, Koolau, Loprinzi, DaSilva, Kiwaya
Strings
- Worth, Aquila, Martin, Koolau
We also sell a range of uke cases, straps, instructional books and DVD's, stands, cables, tuners , and slides etc
I also sell and instal 2 brands of pickups pickups - K&K Aloha passive pickups and LR Baggs 5 O active pickups
Visit our store in person at Sunnybank, Brisbane or check out our website with lots of information, blog, and an online webstore too.
​Website is -
www.trevorgollaghermusic.com
​for more contact details vist our contact page on this site -
​http://trevoruke.weebly.com/contact.html
---
Powered by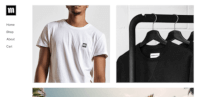 Create your own unique website with customizable templates.